Social Events - Exclusive to DMIN'

1

0 attendees

In order to facilitate networking we are planning a variety of social events. These will include casual night-outs in Las Vegas, informal gatherings at the Monte Carlo pool or the Brew Pub, dinners at buffets etc. Despite a tight budget many of these events will provide free drinks & nibbles - at least to students and academics from lesser developed countries. However, you may be required you to buy your own lunch, dinner or drinks. Please see below for additional information...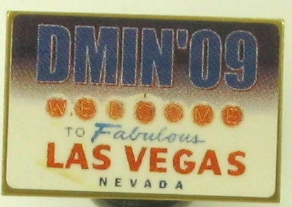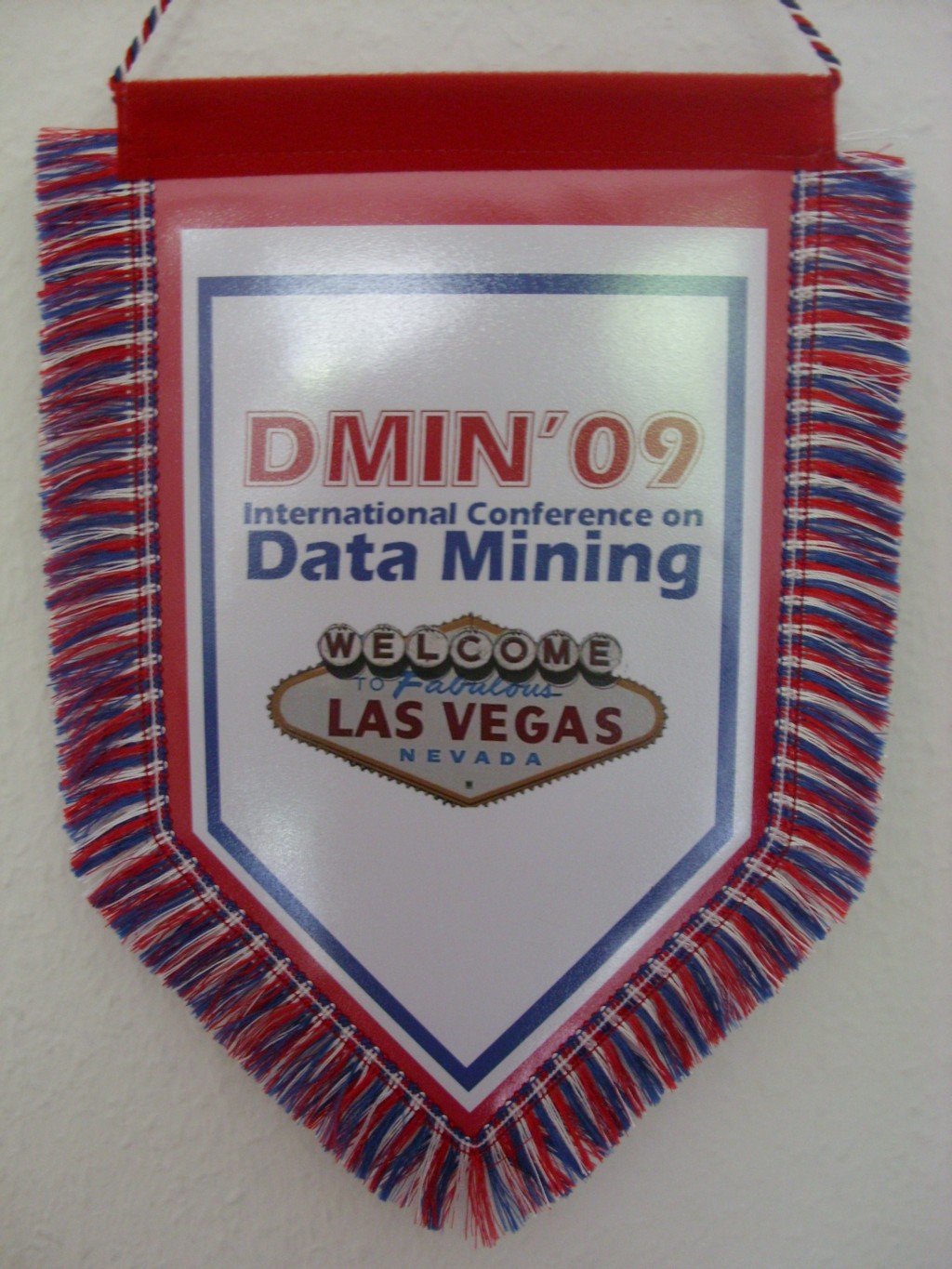 You will be provided with DMIN'10 lapel pins (similar to the one on the left) to identify you as a DMIN'10 author, presenter or attendee. Please wear your pin during the conference and social events as it will grant you access to the socials. Also watch out for the DMIN'10 pennants (small flags, similar to the picture on the right).
All DMIN'10 social event are casual! However, for all evening events in restaurants, bars & clubs in Las Vegas proper dress is required. Please make sure to wear appropriate Las Vegas evening attire (no sandals or flip flops, no sports shoes, no white tennis shoes, no hats or caps, no white t-shirts, no tank tops, no baggy pants, no shorts, no athletic or gym wear of any type, no t-shirts with round collar - only polo-shirts with collar are permitted). Black trousers & black shirt / polo shirt get you in even into to most clubs ...

Programme Overview (pending)
Sun July 11

Mon July 1

2
Tue July 13

Wed July 1

4

Thu July 1

5
Breakfast

Morning

Lunch

1

2

:

30

-

1

:

00pm

Lunch on your own

12:20 -

1

:20

pm

Lunch on your own

12:20 -

1

:20

pm

Lunch on your own
Afternoon

Dinner
9:

10-

11:

30

pm

DMIN'1

0 & WORLDCOMP Conference

Reception

Dinner

Ballrooms 1-5

Evening
8

:

0

0 -

10

:30

pm

DMIN'1

0 Welcome Reception at

'The Pub' (

Monte Carlo

)

(Drinks & snacks will be provided)

9:15pm - …
(after tutorials)

Casual drinks (& snacks?) at the Diablo's Cantina

(Monte Carlo)
7

:00

pm

-

11

:00

pm

DMIN'10 Farewell Reception

Details (pre-registration, location, transfer, etc.) will be published on the conference pinboard soon. Information will be provided in the Welcome Presentation (first session) on Monday as well.